RISE AND SHINE WITH TENNESSE WILLIAMS
SUNDAY MORINING MOVIE!! RISE AND SHINE
WITH THE 1958 TENNESSE WILLIAMS play
The drama takes place on a plantation along the Mississippi Delta. With a family come together for the birthday party of Big Daddy play by Burl Ives birthday, which turn into a family feud…
Starring an all star cast ELIZABETH TAYLOR, PAUL NEWMAN AND BURL IVES. The movie received outstanding nomination for BEST ACTOR,BEST ACTRESS,BEST DIRECTOR But won no OSCAR! The big winner in 1958 was the musical "GIGI" which pickup 9 OSCARS... But today "CAT ON A HOT TIN ROOF" is an american classics and will alway be one of the best movie of all times...so kick back with a cup of coffee and which a great "SUNDAY MORNING MOVIE"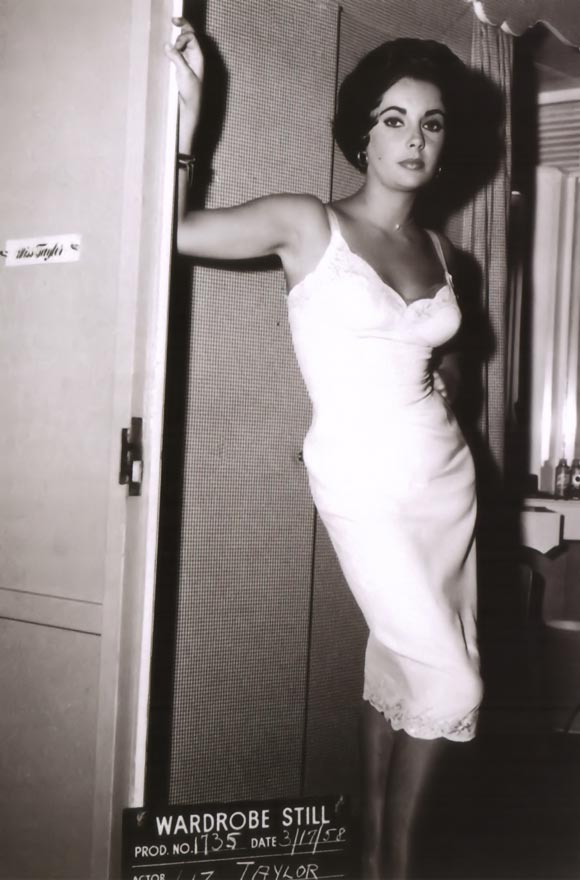 COSTUME DESIGNER FOR " CAT IN A HOT TIN ROOF" HELEN ROSE ... WHO ALSO DESIGN GRACE KELLY'S WEDDING DRESS FOR HER MARRIGE TO PRINCE RAINER AND THE LIST IS ENDLESS FOR THE GREAT HELEN ROSE WITH FILM LIKE
STORMY WEATHER
THE HARVEY GIRLS
ZIEGFELD FOLLIES
PLEASE WHEN YOU HAVE THE TIME TAKE A LOOK AT THE BIO OF ONE OF THE GREAT "COSTUME DESIGNER OF HELEN ROSE"
http://en.wikipedia.org/wiki/Helen_Rose

GRACE KELLY OSCAR 1956

LENA HORNE "1947 STORMY WEATHER"
ONE OF THE BIG REASON I LOVE OLD MOVIE HAS TOBE "THE COSTUME DESIGNER" SHE OR HE BRING THE FILM TO LIFE!!! I LOVE FASHION!!! THANK YOU HELEN ROSE JOB WELL DONE
SUNDAY MORINING MOVIE!!
HOORAY FOR HOLLWOOD !!!!!!!!!!