RISE AND SHINE
Grab your cowboy boots...
it' off to the west with the 1956 movie "LOVE ME TENDER"
Starring Richard Egan, Debra Paget and in he's very first movie Elvis Presley.
Elvis always what to be an actor and
He felt that people would take him more seriously as an actor if he did sing.
FILM & FASHION... GO HAND AND HAND
MARY WILLIS COSTUME DESIGNER...an American Designer with the gift for designing period piece ...she was nominated seven times and as won "OSCAR" for her working "The Wonderful World of the Brother Grimm"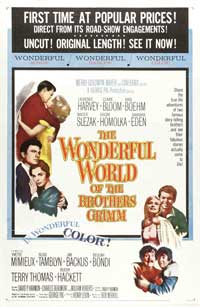 HOORAY FOR HOLLYWOOD
Make the time for a great
"SUNDAY MORNING MOVIE"
please join us on facebook
https://www.facebook.com/SUNDAYMORNINGMOVIES
FOR MORE CLASSIC MOIVE TURN TO TCM...